Kit Kollmeyer  [中文版]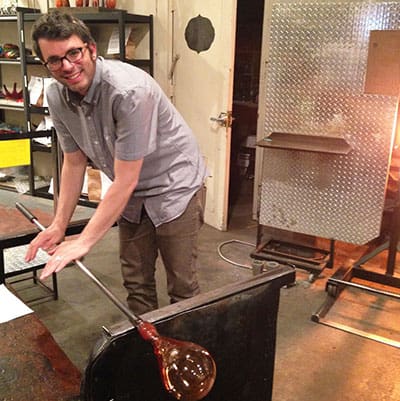 Kit Kollmeyer joined Robert Edson Swain Architecture + Design in 2013 as a project manager.
A Northwest native, Kit has worked in architecture and construction for 15+ years as a builder, designer & project lead, gaining experience in a variety of project types, including commercial, residential & public work.
His wide range of design & technical skills & his precious experience as a carpenter, furniture maker & artist working with wood and metal allows him to bring valuable insights & innovations to his projects. Kit's experience in construction and fabrication also gives him the ability to help build projects when needed. He is currently fabricating furniture for one of our projects with a local furniture maker.
Kit is a regular contributor to NW Premier Builder Magazine.
In addition to Robert Edson Swain, Kit has worked for several notable Seattle firms, including Weinstein A|U and Environmental Works.
Kit has a bachelor of arts from the University of Washington & a master of Architecture from the Glasgow School of Art, Mackintosh School of Architecture in Scotland.